It appears that what was old is new again?
Looks like the original Super Soaker 100 and Super Soaker 30 are returning in an updated form. These new versions are given an "XP" designation, though this may be for EU/UK products and North American versions may or may not be named identically.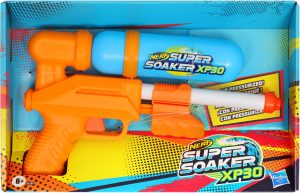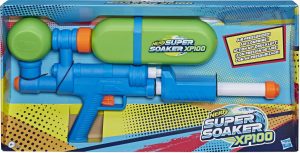 (Images and info from abgee.co.uk)
Not much else is known about these water blasters and how well they perform compared to the original versions. There are two other water blasters named, but no images available, yet: the Nerf Super Soaker XP20 and Super Soaker Fortnite Pump SG.
More info to come as it becomes available…
Soak on!