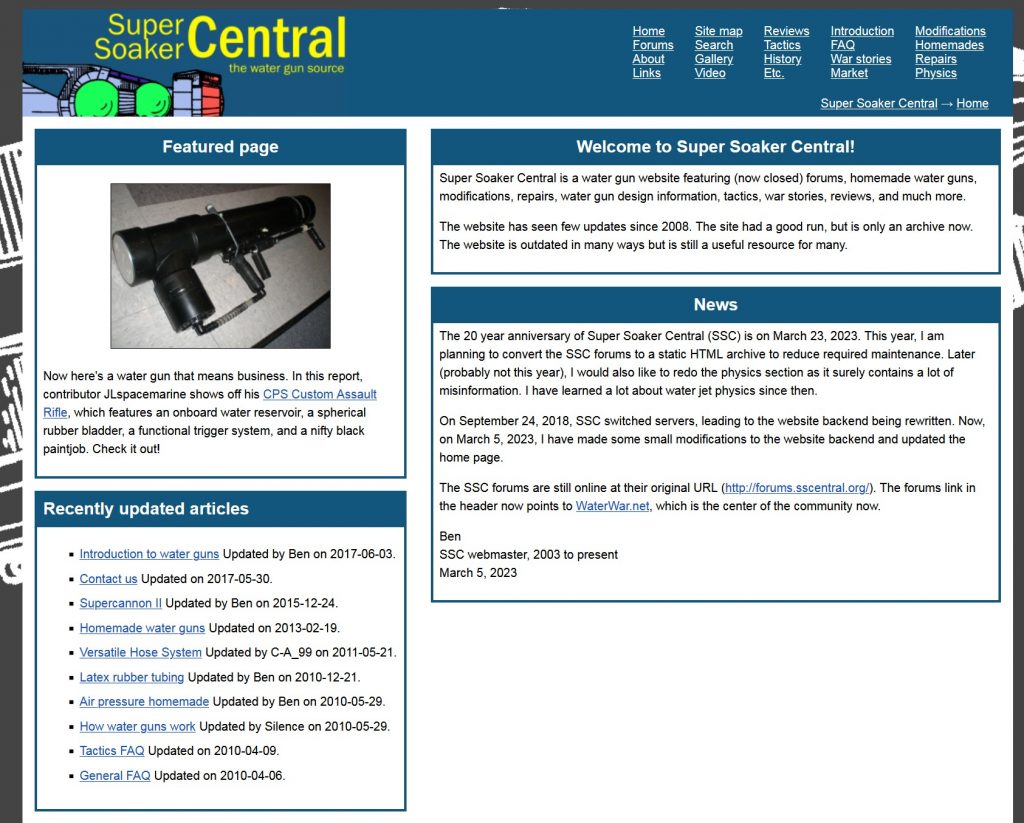 I am in denial that it's been 20 years since Super Soaker Central first arrived on the web.
Super Soaker Central is probably best known for its homemade water blaster designs and instructions as well as numerous stock water blaster modification guides. Of course, SSC also has its share of great reviews, pictures, videos, an archived forum, and more. It also contains a lot of pages on water blaster patents and physics.
Ben, the creator of Super Soaker Central, is unquestionably one of the individuals who helped build and shape the water warfare community over the years. Ben also helps maintain WaterWar.net.
Congrats on SSC reaching the big ol' 20! Soak on!