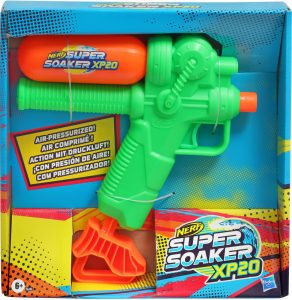 Image from (https://www.abgee.co.uk/nerf-supersoaker-xp20.html)
Found a couple of images of the upcoming Nerf Super Soaker XP 20. Not sure why they are using "XP" when these models clearly based on the original series (see: Super Soaker SS 20) Naming is even more confusing since there is a Super Soaker XP 20 as well.
Time will tell how well these remodels actually perform.
Soak on!